Top 5 Frozen Cocktails in NYC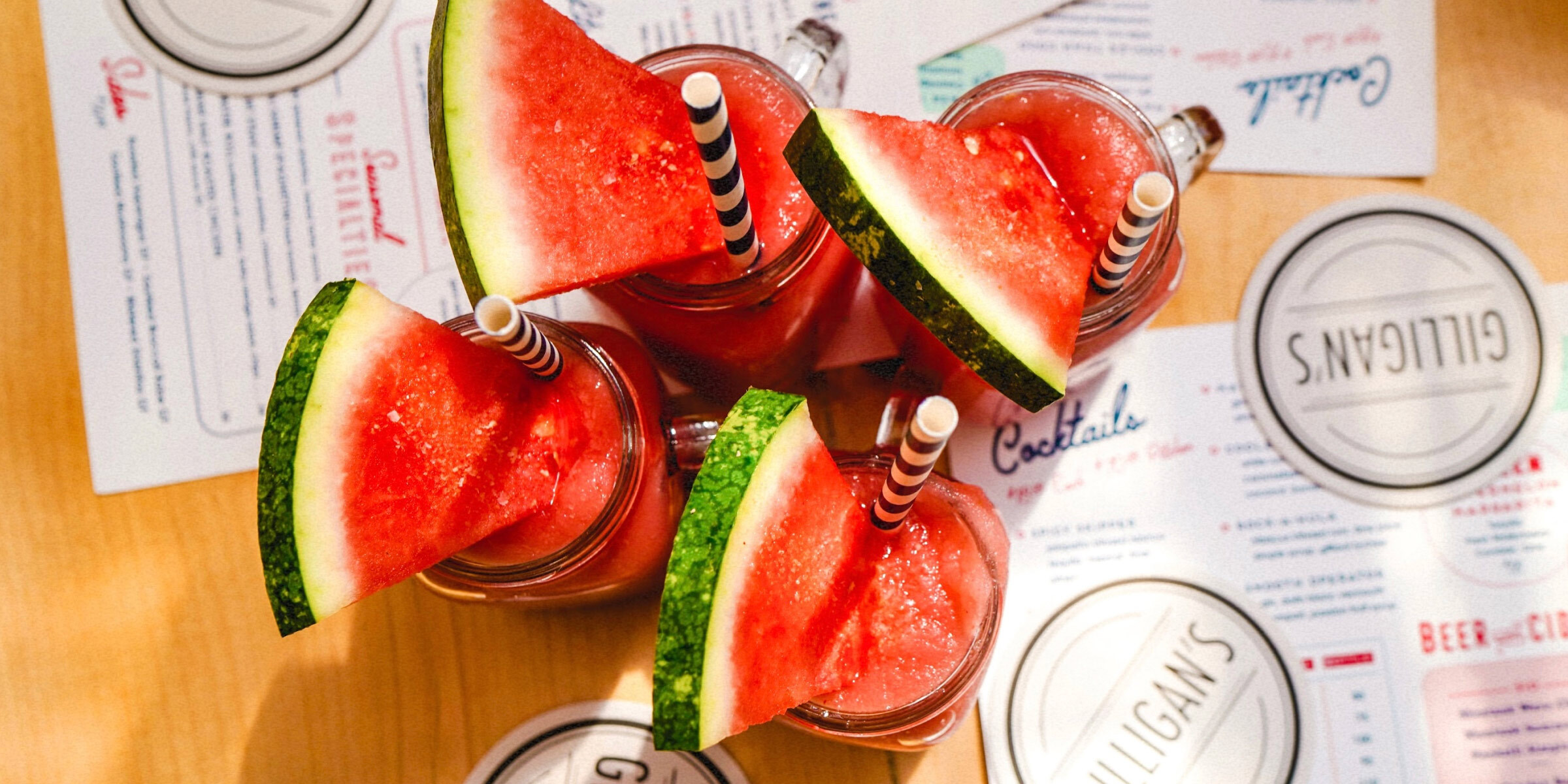 Raise your glass and toast the return of frozen cocktail season. In honor of Summer's arrival, Gilligan's counts down the top 5 frozen cocktails in NYC.
Frozen Watermelon Margarita at Gilligan's. It's ok to toot your own horn when you've got the go-to drink of the season. Tequila, fresh watermelon, Combier Liqueur d'Orange and lime combine for a sweet and refreshing treat. Served with a spiced slice of watermelon with salt and chili powder that you'll truly relish.
Strawberry Basil Frosé at Soho Diner. Our sister eatery is nipping at our frozen heels with this smooth masterpiece served in their outdoor garden. Twice daily happy hours make this both a pre-game and post-game hotspot.
The Tyger Stripe Slushee at The Tyger. Designed to look like tiger stripes incorporating Espolòn tequila, Shoumei white tea, peach, lemon, smoke layered with Espolòn Tequila, Mango, Lemon, Honey, and Cardamon.
Recuérdame at Oxomoco. Greenpoint, Brooklyn's Michelin-starred destination offers an exquisite frozen experience made with mezcal, rum fire, coconut, and caramelized pineapple. A sophisticated taste of the tropics.
The Cuj at Maracuja. An all-day special, and rightly so. The Cuj includes tequila, Aperol, Suze, passionfruit and lime. It is ideally enjoyed in their charming reopened garden. Definitely worth a trip to Brooklyn!